Advising Manual for Undergraduate Students in Speech, Language and Hearing Sciences
There are 14 core courses required for the major, constituting 40 units. The Bachelor of Science degree in Speech, Language and Hearing Sciences is not a terminal degree. Graduate course work is necessary to obtain a Master of Science degree with or without the Speech-Language Pathology Services Credential for employment as a speech-language pathologist. A doctorate in audiology is required for employment as an audiologist. San Francisco State University is one of over 200 universities throughout the country that offers graduate studies in Speech, Language and Hearing Sciences.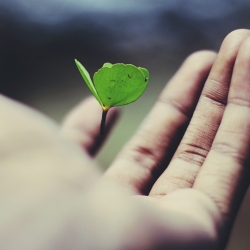 Advising
Each semester, during advising week, all SLHS students must meet with a SLHS academic adviser. Academic advising appointments are available via Zoom. To make an appointment, email slhsinfo@sfsu.edu. The SLHS undergraduate advisers are:
Dr. Laura Epstein, (415) 405-2170 (lepstein@sfsu.edu))
Dr. Teresa Gray, (415) 405-3488 (teresag@sfsu.edu)
Dr. Marcia Raggio, (415) 338-7653 (mraggio@sfsu.edu)
Dr. Gloria Soto, (415) 338-1757 (gsoto@sfsu.edu)
Dr. Anusha Sundarrajan, (415) 338-7652 (anusha@sfsu.edu)
Dr. Betty Yu, (415) 338-3429 (bettyyu@sfsu.edu)
Dr. Michael Clarke, (415) 338-7655 (michaelclarke@sfsu)
Note: The following PDFs are in the process of being made full accessible. If you have difficulty reading the PDFs, please contact the SLHS Department at slhsinfo@sfsu.edu or (415) 338-1001.
For PDF files, you'll need Adobe Acrobat 5.0 or above to view it. If you need Adobe Acrobat Reader it's available free from Adobe.