Faculty and Staff in Speech, Language and Hearing Sciences
Get to know the individuals in the Department of Speech, Language and Hearing Sciences.
Full-Time Faculty & Graduate/Undergraduate Advisors
To make an appointment with any of the graduate/undergraduate advisors, please contact the the SLHS Office in Burk Hall 114 by calling (415) 338-1001 or sending an email to slhsinfo@sfsu.edu.
Administrative Coordinator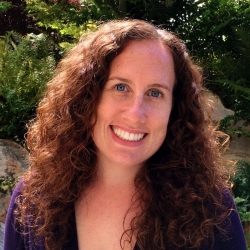 Mallorie Desimone, B.A.
Administrative Office Coordinator
(415) 338-1001
Burk Hall 114
Mallorie Desimone graduated from SF State in May 2007 with her bachelor's degree in Liberal Studies. While a student, she worked in the Credential Services Teacher Preparation Center. She is currently the SLHS department administrative office coordinator.
Lecturers & Clinical Instructors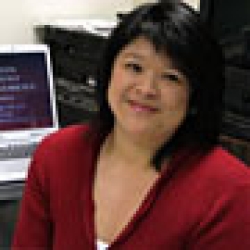 Patricia W. Cavanagh, M.S., CCC-SLP, BCS-S
Lecturer
(415) 338-1001
Burk Hall 146
Patricia Cavanagh is the chief of the speech pathology section at the VA Medical Center in San Francisco. She is a board certified specialist in swallowing and swallowing disorders. Her primary caseload consists of acute and ambulatory care patients with dysphagia, voice impairment and head and neck cancer. In addition to her full-time work at the San Francisco VA, she teaches the Adult Dysphagia course at SF State and also FEES and Laryngectomy courses in association with UCSF and Stanford Universities.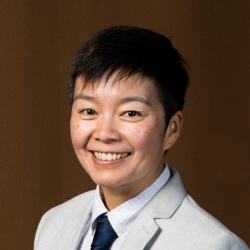 Oneida Chi, M.S., CCC-SLP (They/them)
Clinical Instructor
(415) 375-0279
Burk Hall 114
Oneida Chi is a first generation, Chinese American genderqueer speech-language pathologist who grew up in San Francisco and is an SF State alum. They worked in home health and public schools throughout the Bay Area for the past 15 years and supervised several interns and Clinical Fellows. They started their private practice to assist friends and community members to explore their voices in a healthy way that is congruent with their gender identity and expression. At SF State, they supervise the Gender Affirming Voice Clinic. Additionally, they work in early intervention and at the Gender Health Clinic in Santa Clara.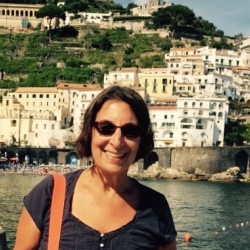 Ruth Donig-White, M.S., CCC-SLP
Clinical Instructor
(415) 338-1001
Burk Hall 138
Ruth Donig White is delighted to be supervising the child language and accent modification clinics this fall. She has been a speech therapist since graduating from SF State in communicative disorders many years ago. She has worked in schools, serving preschool through high school age students, been the director of speech services at the Hearing and Speech Center of N. California, where she worked with toddlers, children, and adults, and has had a private practice for the last few years. Prior to being an SLP she taught high school french, german, and elementary school music. She has four grown children and two grandchildren. In her spare time she enjoys hiking, swimming, listening and playing classical music, and traveling. She is excited to work with new graduate students and looks forward to a shared new experience!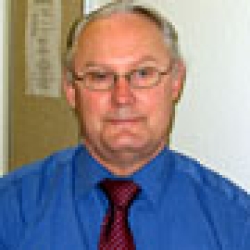 Chris Focht, Au.D., CCC-A, FAAA
Lecturer
(415) 338-1001
Burk Hall 103
Dr. Chris Focht is a clinical and dispensing audiologist for the Hearing and Speech Center of Northern California (San Francisco). A graduate of the SF State SLHS department (1988), he was in private practice for over 20 years and has had extensive experience working in educational settings. Dr. Focht teaches courses in Audiology, Audiometry, and Aural Rehabilitation.  He is also an academic and clinical preceptor for graduate students who are in the last year of their doctoral studies. Chris specializes in geriatric audiology and is often asked to speak at conventions and professional meetings.  He is married, with two grown children, and his hobbies include singing, baseball, and playing with 'Phoebe', his three-year-old cocker-poodle therapy dog who also comes to class and serves as his 'teaching assistant.'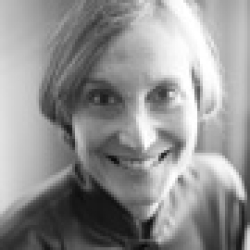 Flo Kimmerling, M.S., CCC-SLP
Lecturer and Clinical Instructor
(415) 338-1001
Burk Hall 146
Flo Kimmerling's lifelong fascination with language began as an undergraduate at Northwestern University, followed by a master's degree in psycholinguistics and reading at Harvard's Graduate School of Education. After serving as a high school english teacher and reading specialist for several years, she worked as a teacher of "minimally brain damaged teenagers" (what learning disabled children were called in the 70's) and then completed her M.S. in Speech, Language and Hearing Sciences at SF State. In addition to teaching at SF State, she works privately in the area of language-learning disorders and serves on the staff at the Scottish Rite Center for Childhood Language Disorders.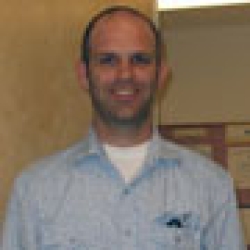 Blair Menn, M.A., CCC-SLP
Lecturer & Clinical Instructor
(415) 338-1001
Burk Hall 138
Blair Menn received his graduate degree from Northwestern University in 2003. Fluent in Spanish, he joined the SLHS faculty in Fall 2007. He supervises clinics in adult neuorgenic disorders, advanced diagnostics, and accent modification. He also teaches a course in dysphagia.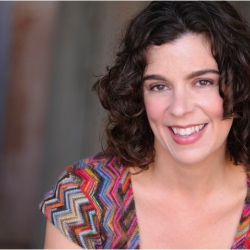 Kelly Rinehart, M.A., CCC-SLP
Clinical Instructor
(415) 338-1001
Burk Hall 208
Kelly Rinehart earned her bachelor's degree in speech-language pathology at Miami University and her M.A. at The University of Iowa. She began working as an AAC Specialist in 1999. She worked at The Bridge School for 11 years and continues to serve as the co-director of the Building Bridges Camp and Training Institute. Currently, she is an associate with ACTS (Augmentative Communication and Technology Services), providing AAC assessment and intervention for children and adults as well as presentations and trainings regarding the support of complex communication needs and AAC. At SF State, she is the clinical supervisor of the Child AAC Clinic. In addition to her work as an SLP, she is an actor and a teaching artist.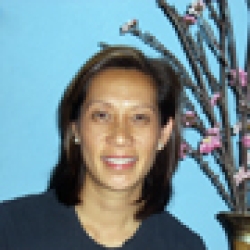 Katherine Seto, Ph.D., CCC-SLP
Clinical Instructor
(415) 338-1001
Burk Hall 146
Katherine Seto received her bachelor's degree in english from UC Berkeley in 1986 and master's degree in Speech Pathology from SF State in 1990. She has enjoyed working with the adult/geriatric neurogenic population for nearly 20 years. She is familliar with acute care, inpatient rehab, outpatient rehab, home health, and long term care settings. Ms. Seto is currently employed at Pacifica Nursing and Rehabilitation Center and has spent several years training Speech Pathology interns from SF Bay Area Universities. She is a big "foodie' and loves dogs. Ms. Seto lives in Foster City with her husband, three children, two dogs, and a tortoise.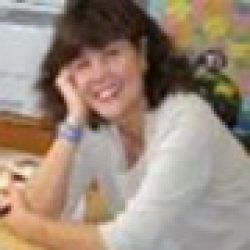 Sara Spencer, M.S., CCC-SLP
Clinical Instructor
(415) 338-1001
Burk Hall 146
Sara Spencer has worked as a speech pathologist in hospitals, schools and private practice for over 30 years. She has been supervising at SF State for many of those years. She was the recipient of the 2010 CSHA Award for Outstanding Achievement. She lives in the Bay Area with her husband and two sons.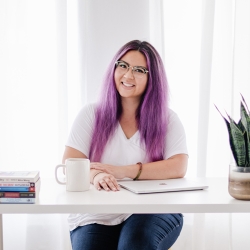 V. Tisi, M.A., CCC-SLP (they/she)
Lecturer
V is an autistic, disabled, and queer Taiwanese-Chinese-Venezuelan-American clinician- and educator-activist. They graduated with their AA from Pasadena City College and both BA and MA from California State University, Los Angeles before relocating to the SF Bay Area in 2016. They then co-founded SLPs of Color 501(c)(3) with two SF State SLHS alumni.
Their area of special interest is in intersectional social justice, especially for autistic children and people who are Black, Indigenous, and People of Color and/or LGBTQIA+. They work in the public schools during the day and teach part-time at SF State, and are also the topic area expert on anti-bias and cultural-linguistic diversity for The Informed SLP.