Advising Manual for Graduate Students in Speech, Language and Hearing Sciences
The Master of Science program in Speech, Language and Hearing Sciences at San Francisco State University is accredited by the Council on Academic Accreditation in Speech-Language Pathology (CAA) of the American Speech-Language-Hearing Association, 2200 Research Boulevard #310, Rockville, Maryland 20850, 800-498-2071 or 301-296-5700. The current accreditation cycle by CAA is 2017-2025. Further, the SF State SLHS Program is accredited by the California Commission on Teacher Credentialing (CCTC). Our curricula prepare students to meet the standards of ASHA certification in speech-language pathology, California state licensure in speech-language pathology, and the California Speech-Language Pathology Services Credential.
The Department of Speech, Language and Hearing Sciences no longer offers a Master of Science Degree with emphasis in Audiology. For more information about the Doctor of Audiology (AuD) degree program, contact Dr. Marcia Raggio, mraggio@sfsu.edu
Mission
The Mission of the Department of Speech, Language and Hearing Sciences (SLHS) at San Francisco State University is based on our commitment to antiracism and other forms of anti-discrimination as fundamental to our professions, and essential to our preparation of professionals to:
Identify, challenge and dismantle institutional, environmental, sociocultural, informational, attitudinal and linguistic barriers to accessible, equitable and transformative communication for individuals with communication disabilities and those whose right of expression are diminished or silenced;
Develop, model, disseminate and adopt best practices in the provision of equitable, competent, compassionate and culturally/linguistically responsive services to individuals with communication disabilities across the lifespan; and
To promotes linguistic diversity and recognize the use of different languages and Englishes among our students and professionals as an asset to our academic and professional community.
Two degree programs are offered: the Bachelor of Science in Speech, Language and Hearing Sciences and Master of Science in Speech, Language and Hearing Sciences.  To fulfill its mission, the SLHS Department at SF State is committed to the following goals:
Promote a climate in which collaboration with all partners in the service of persons with communication disabilities is the core of clinical service
Demonstrate understanding of the perspectives of people with disabilities and their family members, through compassion for all participants and perspectives in communicative disorders
Obtain cultural competence in coursework and clinical experiences in the context of the unique cultural and linguistic diversity of the San Francisco Bay Area
Participate in learning experiences across the continuum of professional development, from foundation course work in communication disabilities for undergraduate students, to graduate education in speech-language pathology and audiology, to continuing education, and life-long learning
Develop resilience and skills necessary for future and current professionals to thrive in the workplace of the future
Promote clinical competence through the development of self-evaluation and analysis of the clinical interaction that builds a professional sense of self in all interactions
Embody a teaching and learning environment to foster critical thinking, research and inquiry throughout academic and clinical experiences, thereby instilling the principles of life-long learning
Promote evidence-based practice in the application of research in clinical services, and thereby adhere to the highest standards of science and efficacy
Participate in international study and clinical exchange opportunities in speech, language and hearing sciences, with a focus on the promotion of an international worldview for our profession that is inclusive of all peoples and cultures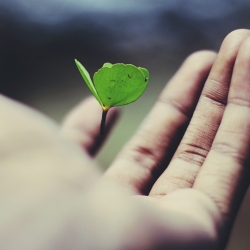 Advising
There are many opportunities for advising in the SLHS Department, including a) the mandatory orientation at the start of each semester, b) scheduled group advising during the first two weeks of each semester, and c) individual advising appointments scheduled with our Administrative Office Coordinator, Ms. Mallorie Desimone (mallorie@sfsu.edu). Each semester, all SLHS students must meet with an advisor to update their individualized M.S. degree roadmap. Each student and all SLHS Graduate Advisors have access to this roadmap in Google Doc. Students will update their student files at least once per semester with an advisor. The SLHS graduate advisers are:
Dr. Laura Epstein, 415.338.1058 (lepstein@sfsu.edu)
Dr. Betty Yu, 415.338.3429 (bettyyu@sfsu.edu)
Dr. Marcia Raggio, 415.338.7653 (mraggio@sfsu.edu)
Dr. Teresa Gray, 415.405.3488 (teresag@sfsu.edu)
Dr. Gloria Soto, 415.338.1757 (gsoto@sfsu.edu)
Dr. Anusha Sundarrajan, 415.338.7652 (anusha@sfsu.edu)
Note: The following PDFs are in the process of being made full accessible. If you have difficulty reading the PDFs, please contact the SLHS Department at slhsinfo@sfsu.edu or (415) 338-1001.
For PDF files, you'll need Adobe Acrobat 5.0 or above to view it. If you need Adobe Acrobat Reader it's available free from Adobe.